Next show - Our House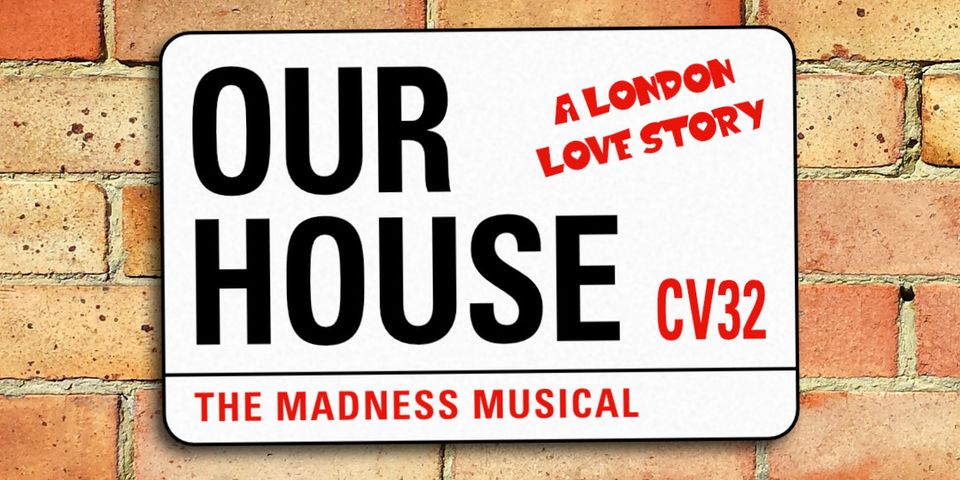 Leamington & Warwick Musical Society are proud to announce our 2023 show will be Our House, the Olivier Award-winning musical featuring the songs of Madness, and written by Tim Firth, the writer of Calendar Girls.
Explore the themes of love, family values, growing up, responsibility and dealing with losing the people that shape us, in a musical which echoes Willy Russell's Blood Brothers and the 1998 romantic comedy film Sliding Doors.
Based in 1980s Camden Town, Our House tells the story of London lad Joe Casey, who, on the night of his sixteenth birthday, takes Sarah, the girl of his dreams, out on their first date. In an effort to impress her with bravado, he breaks into a building site overlooking his home on Casey Street. The police turn up, at which point Joe's life splits into two: the Good Joe, who stays to help, and Bad Joe, who flees...
Featuring a collection of Madness hits including House of Fun, Baggy Trousers, Driving in my Car, It Must Be Love and, of course, Our House, the show is a very British musical! It's a witty, moving, high-energy show, full of character, song, and dance, perfect for a talented amateur ensemble company like LWMS, which recently brought popular shows like Cats and Evita to life in Leamington with rave reviews.
Open auditions will be held this summer, with rehearsals on Tuesday and Thursday evenings from around September 2022. Our six-show production run is from 14-18 March 2023 at the Royal Spa Centre.
Updates will be on this page, as well as on our social media, which is linked at the bottom of every page on this website. If you'd like to be kept informed, please contact us!
This amateur production is presented by arrangement with Music Theatre International. All authorised performance materials are also supplied by MTI. Our House was first produced at the Cambridge Theatre, London on 28 October 2002, by Tiger Aspect Productions, Rupert Lord, Andre Ptaszynski and Phil McIntyre in association with Madness. Brick wall photo by jafaralshamma.