Next show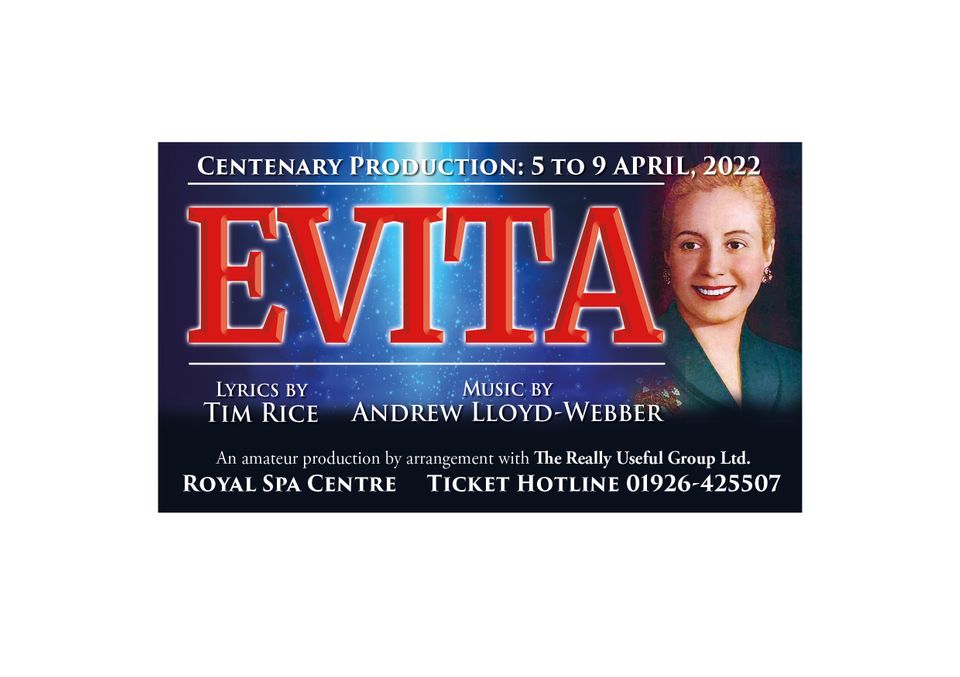 The next show for LWMS is Evita, by Andrew Lloyd-Webber and Tim Rice, featuring the Novello-winning anthem, Don't Cry For Me, Argentina. It is scheduled for 5th-9th April 2022 at the Royal Spa Centre, Leamington Spa.
Director Stephen Duckham
Musical Director Matt Flint
Choreographer Hannah Hampson
Check our home page for the latest posts on planning and auditions.