Journey to the Past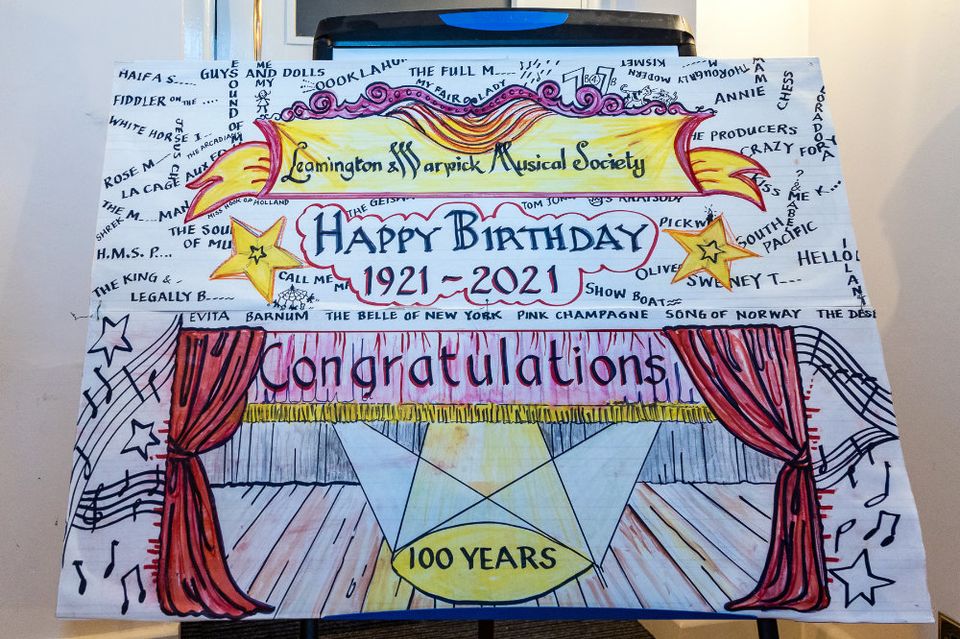 Our second event of September 2021 was a COVID-delayed launch event for the LWMS centenary celebrations, with a buffet and cabaret performance for past and present members at the Royal Pump Rooms on the 18th, with Mark Thorburn as Master of Ceremonies, and an ensemble cast assembled from those who lost the chance to perform in Crazy For You, due to the COVID pandemic.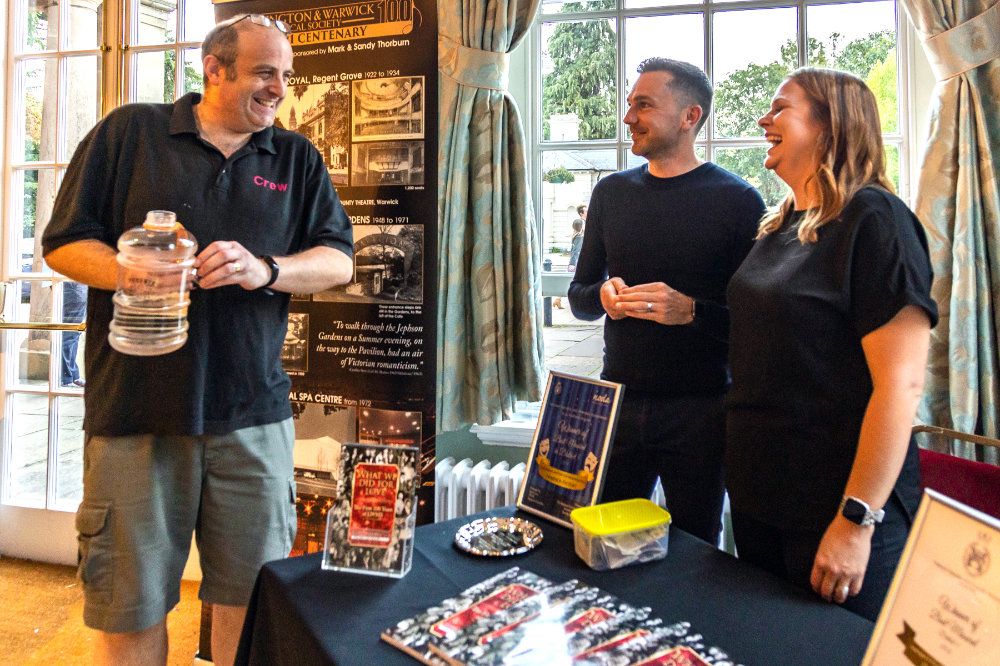 After arrival drinks and an exhibition of memorabilia, guests heard a solo performance of Journey to the Past (from Anastasia) by Vicky Holding, before a welcome by Society Chairman, Tabitha Bradburn. Dave Willetts, West End star of Les Mis and Phantom, and past member of the Society proposed a toast, before Martin Key and Sam Henshaw launched our centenary grand raffle.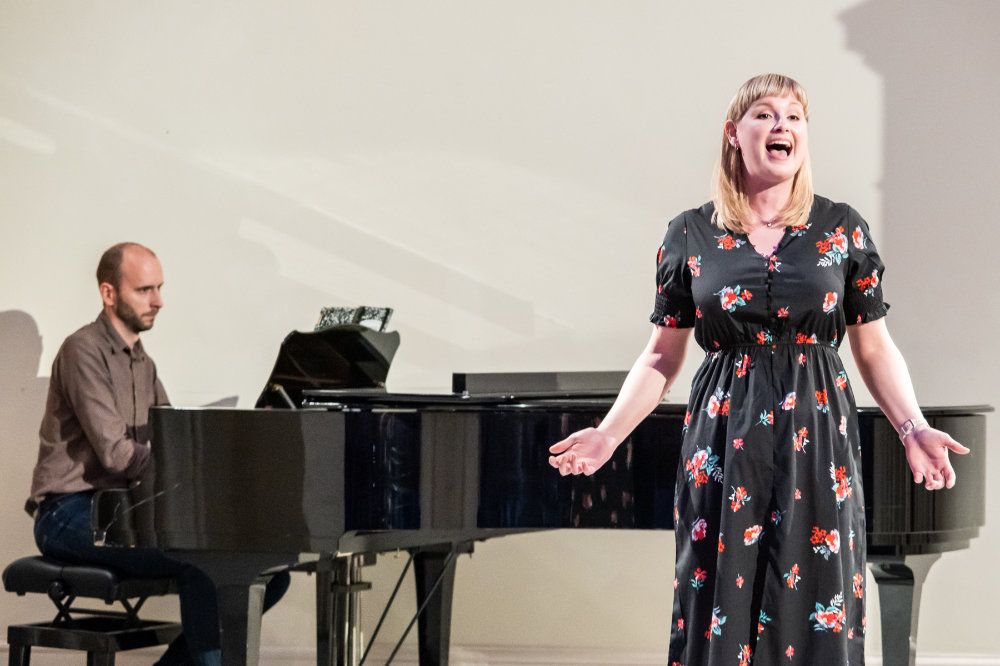 Next, came a patter song of every LWMS musical to date, written by Stephen Duckham, and performed by the ensemble to the tune of the Can-Can. Solos from Stephen Smith (I Hate Musicals, from Ruthless) and Nikki Claire Cross (Anything Can Happen, from Mary Poppins) were followed by a buffet with live piano by Matt Flint.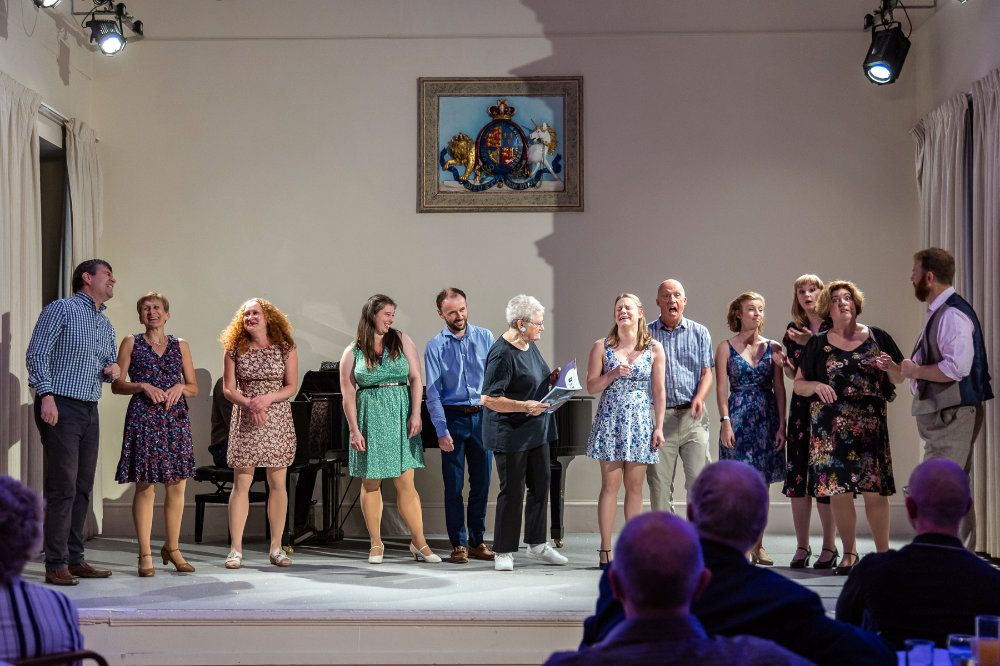 Events concluded with a medley from Crazy For You - a tribute to the LWMS show that never was - with Andrew Thomas as Bobby and Sally Jolliffe as Polly (generously standing in for Hannah Hampson who was unable to attend).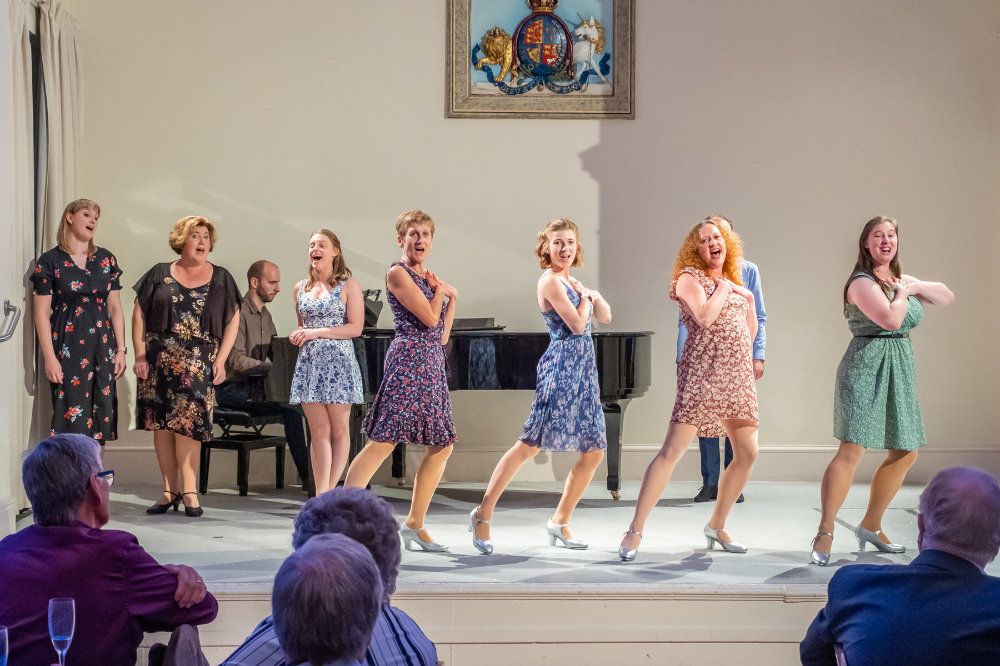 It was a great (and balmy) night of celebration after a tough year!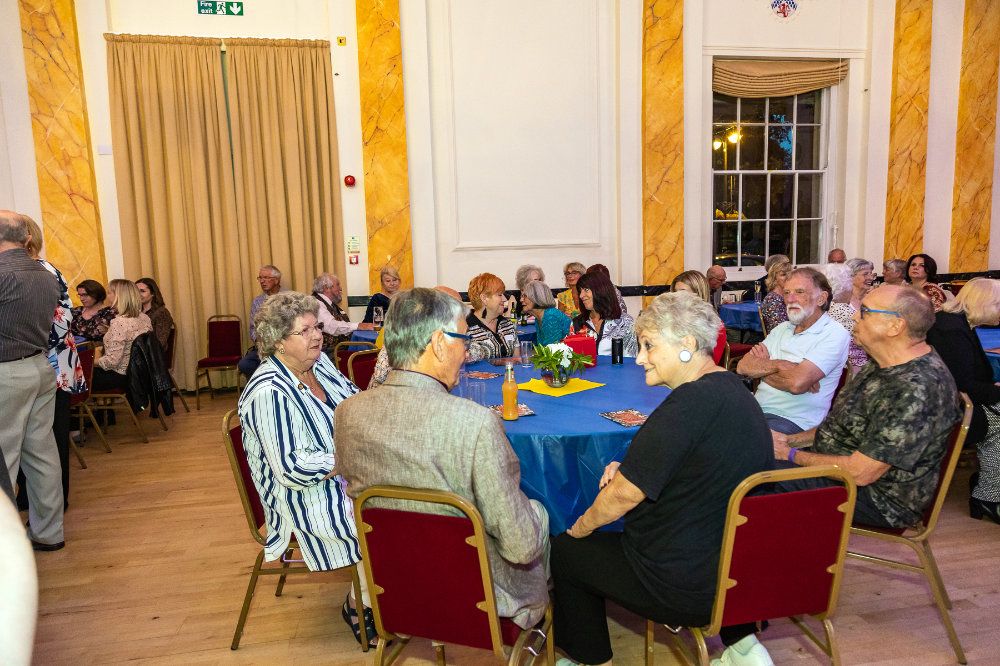 The cast
John Booth, Nikki Claire Cross, Sally Jolliffe, Simon Crighton, Rosie Gowers, Vicky Holding, Nick Kaijaks, Wendy Morris, Melissa Perry, Sarah Reynolds, Stephen Smith, Andrew Thomas, and Elly Wyatt. With Matt Flint as MD from the piano.
(photos: Helen Ashworth)