Spa Centre unveiling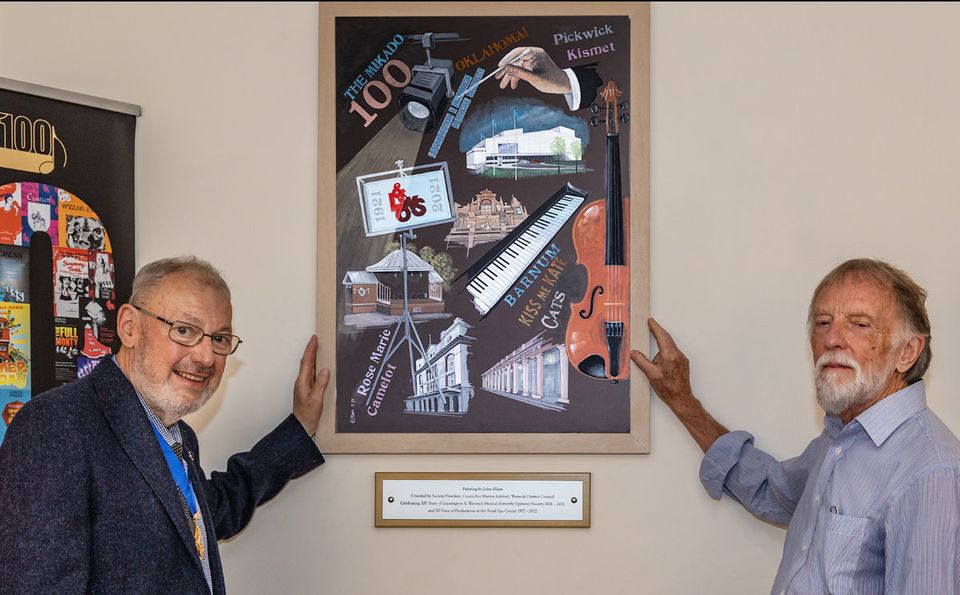 The first of two events in September 2021 to commemorate the centenary of LWMS was the unveiling of a plaque and painting on the upper floor of the Royal Spa Centre. John Ellam was commissioned to produce a painting to celebrate both the 100th anniversary of the Society, but also ahead of our 50 years at the Spa Centre, with its inaugural performance by LWOS in 1972.
LWMS President, Councillor Martyn Ashford, former chairman of Warwick District Council unveiled the painting and paid tribute to the Society on behalf of the assembled members. Brief speeches were also made by Mark Thorburn, as author of our centenary book, What We Did For Love, and Pat Montgomery, as Society archivist and life member.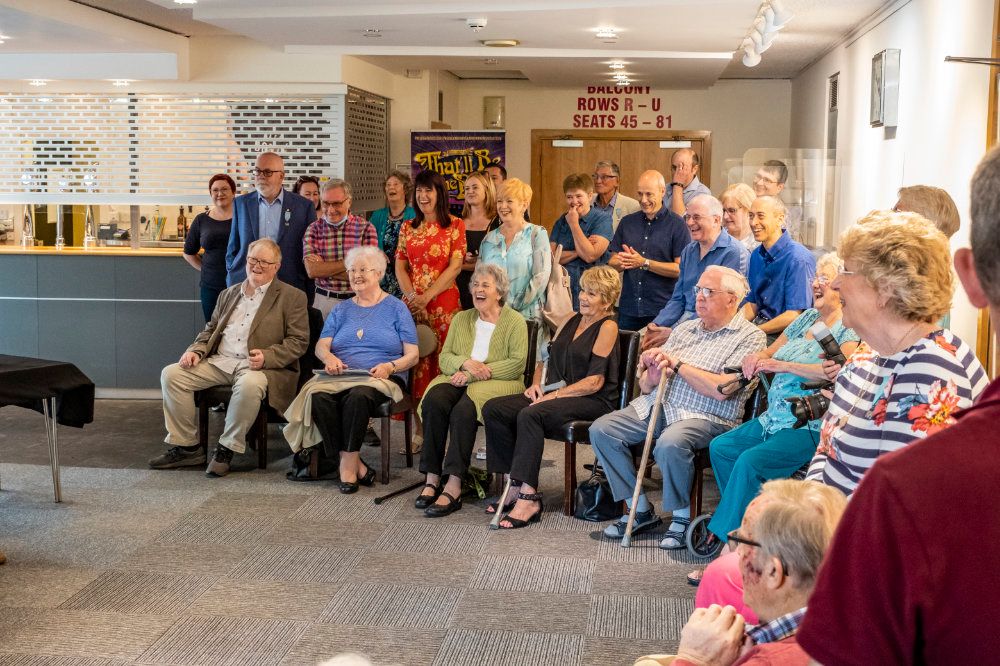 About John Ellam
John Ellam is well known as set designer for the Talisman Theatre in Kenilworth, with over 100 sets and 400 poster designs to his credit over the past 50 years. In 2021, he published a book on working behind the scenes at the Tali. Get Set, co-written with Peter James, costs £15, and can be ordered directly from John on 01926 856700. Read more about it here.
(photos: Helen Ashworth)